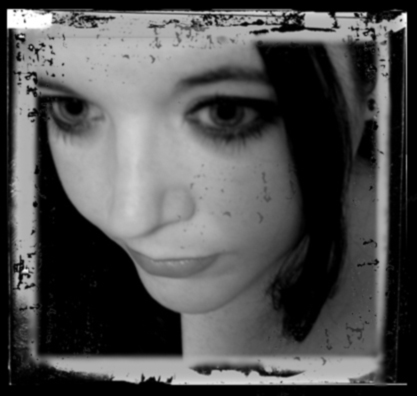 Michelle, practicing to be in a zombie film

Michelle started her life in a traveling sideshow in Nyíregyháza, Hungary. After witnessing the melodramatic and drawn out editing of Hungarian cinema, she decided to attend film school at the Academy of Art in San Francisco to better the plight of Hungarian movie-going audiences. After earning her BA in film, she realized there was no money to be had splicing angst-ridden Eastern European tragedies so she ditched the sideshow and moved onto jobs that would pay, like rap video's and TV shows about broken cars.
Michelle has edited tons of music video's, most appearing on BET, MTV2, VH1, Disney Channel, or Praise Channel. She has worked for a full range of companies during her freelance career, including Disney, Sony, Warner Brothers, Fox Racing, Discovery Channel, & Crossroads/Merge. In addition to being an assistant editor on hundreds of projects, including national commercials, TV shows, documentaries, and music video's, she edited on the show Monster Garage for 2 seasons before its demise and also edited the Fox Racing Greatest Hits Vol. 1 DVD.
Michelle also owns and operates Layer Cake Films which shoots & edits super 8mm wedding films.

Michelle resides on the east coast after escaping the chains
that bound her in Los Angeles. She can freelance edit
from anywhere, but she is really happy not having to
live in LA anymore.
In her free time Michelle loves to watch MST3K (view her fan site HERE), any horror or zombie film, add pieces to her antique medical collection of prosthetics and teeth, collect antique coffins, bottled things, sea life, striped stockings, and dead birds, and looks for the perfect pet in the form of a leashable cephalopod.
Michelle's favorite Hungarian film from the days of
the sideshow: Werckmeister Harmóniák. An amazing film about a
frosty town & a giant whale, with little editing.